Free or $199 Version?
You can choose any individual Printable Business Form Template and download it for free, such as the Accident Claim Worksheet.
The free business forms are DOC files (which you can view, edit, and print with Microsoft Word). Just download them, enter your information to customize the forms and fill them out, and print them.
Or for $199 you can download our Business Form Templates Collection: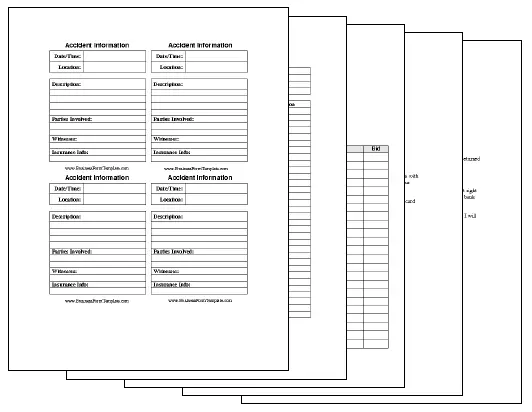 The $199 Printable Business Form Templates Collection includes every business form template from this site—that's 1,677 different printable business form templates. They are DOC files, so after you download it, all you need is Microsoft Word (or other compatible word processing application) or a Google Docs account to open it, customize and edit, and print one business form or print them all. You'll also get PDF versions of most of the templates.
You can also find Printable Business Form Theme Packs. These are curated collections relevant to your business's needs. Choose from: Budget, Theater, Start-Up, Restaurant, Sales, Inventory, Human Resources, Agriculture, Church, Auto, or Real Estate.
You can pay using your PayPal account or credit card. You'll be able to download the Printable Business Form Templates Collection within moments.